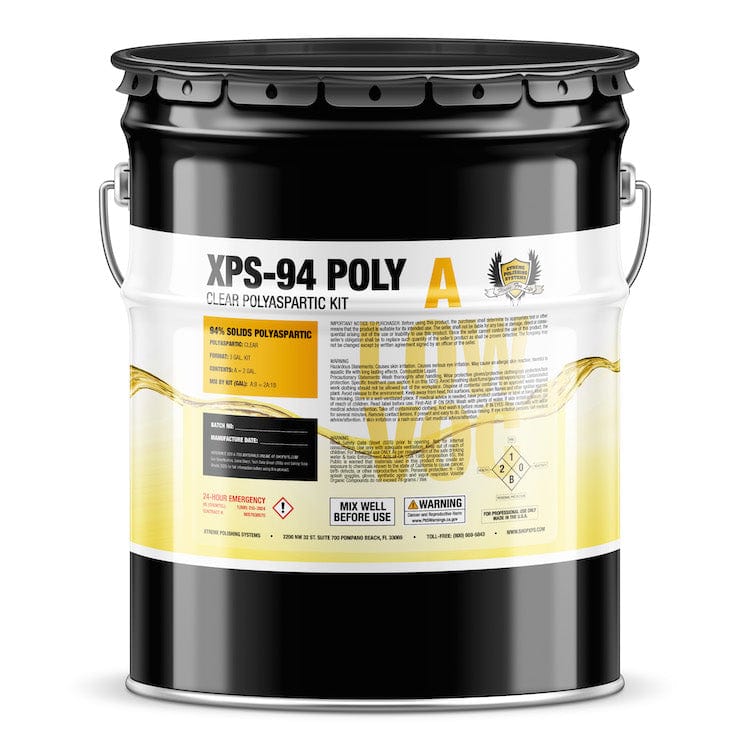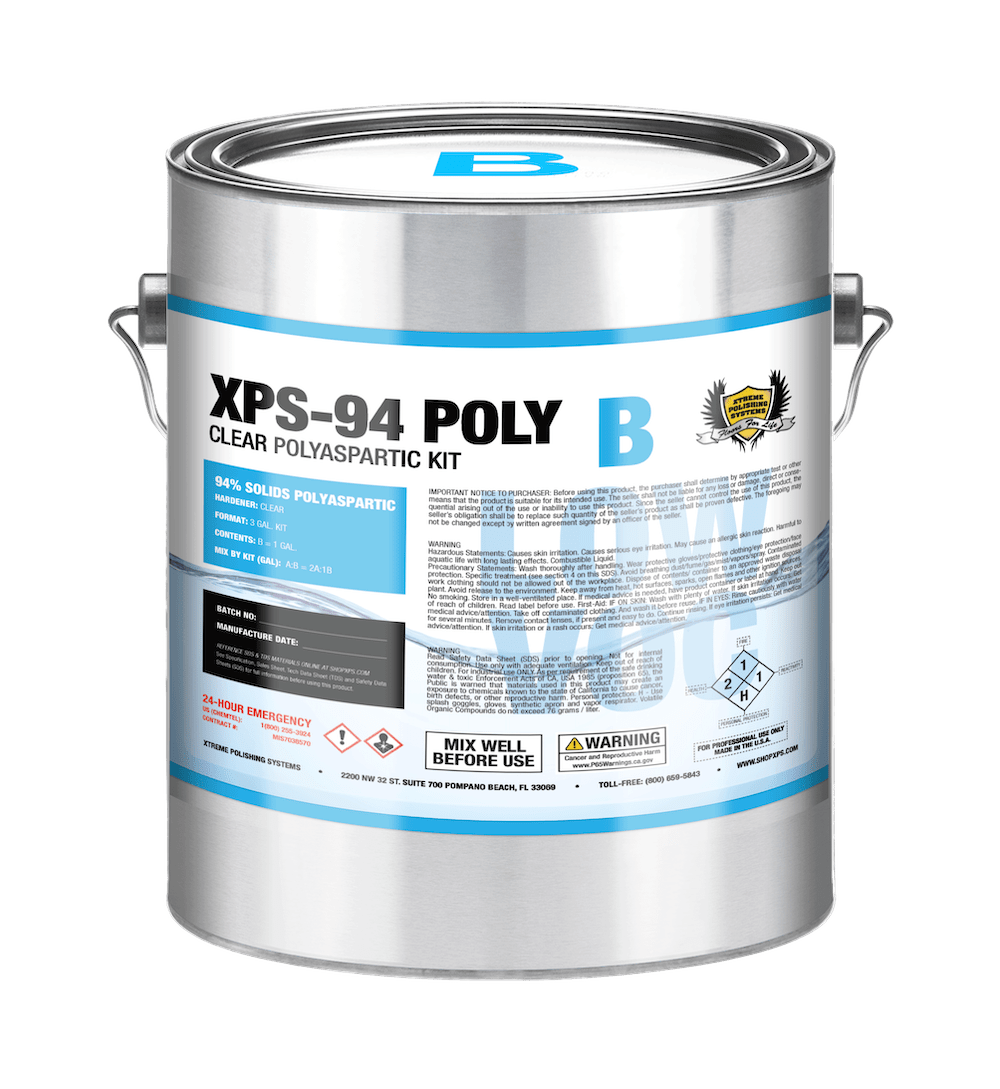 Polyaspartic Flooring - 94% Solids Polyaspartic Kit
94% Solids Polyaspartic Kit is a two-component high solids and low odor aliphatic polyaspartic finish coating. This clear gloss polyaspartic coating is durable, chemical and stain-resistant, fast-curing, and abrasion resistant. Once cured, this coating becomes extremely tough and resilient.
Features & Benefits:
Complies with USDA, FDA, and Food Safety Modernization Act.
Slip Resistance (ADA)
High Solids, Low VOC and EPA Compliant, and low odor during installation. Cures to an inert finish.
Strong and Tough Floor.
Strong Chemical and Abrasion Resistance Designed for new floors and for resurfacing old floors
Common applications include aircraft hangars, industrial kitchens, automotive showrooms and shop floors, commercial laboratories, and research facilities, hospital and health care, wine and spirit processing, and other facilities subjected to heavy foot traffic, forklift traffic, and chemical attack. It is VOC Compliant in all states and provinces in North America.
MIX RATIO: 2:1 Ratio by Volume

CONTENTS: Two-component, 94% solids

MATERIAL: Aliphatic Polyaspartic Polyurea Topcoat

ODOR: Low Levels

COMPLIANCE: Compliant in the United States and Canada

WORKING TIME (Pot Life): 20 minutes

DRYING TIMES: 2-4 Hours (Minimum), 12-24 Hours (Foot Traffic), 48 Hours (Heavy Traffic), 72 Hours (Maximum Chemical Resistance)

SUITABILITY SAMPLE: Due to the condition of specific sites, always prepare an adequate number of test areas. Onsite sample approval is especially critical in substantial, heavy traffic situations, or custom gloss control and coloration.
SHOP CONTRACTOR DEALS
SAVE ON MACHINES, CONCRETE & EPOXY FLOOR COATINGS!
Xtreme Polishing Systems offers a wide range of materials for surface preparation, concrete floor grinding and polishing machines, decorative concrete, and epoxy resin supplies for all industrial, commercial and residential flooring needs. We provide a full product line of professional concrete and epoxy supplies, flooring equipment, and building materials for projects big and small.