The Genie 550 Concrete Floor GrinderSurface Preparation and Concrete PolishingPackage were precisely formulated with an assortment of powerful concrete equipment, aggressive tooling, and flooring accessories that are specifically designed to simplify and assist with the process of adequately preparing your concrete surfaces.This 3-in-1 combo industrial, commercial and residential flooring machine is built for grinding, polishing & edging during the surface preparation process for concrete floors. The Genie X550 Concrete Floor Grinderis a robust machine used to grind away imperfections, renovate and repair concrete flooring, and is specifically built for industrial, commercial, and residential contractors to the highest standards and specifications on the market for grinding, polishing, and edging concrete.
Xtreme Polishing Systems' Genie 550 Pro Surface Preparation and Concrete Polishing Package is ideal for concrete surface preparation and concrete polishing flooring jobs that are 2,000 sf. and under.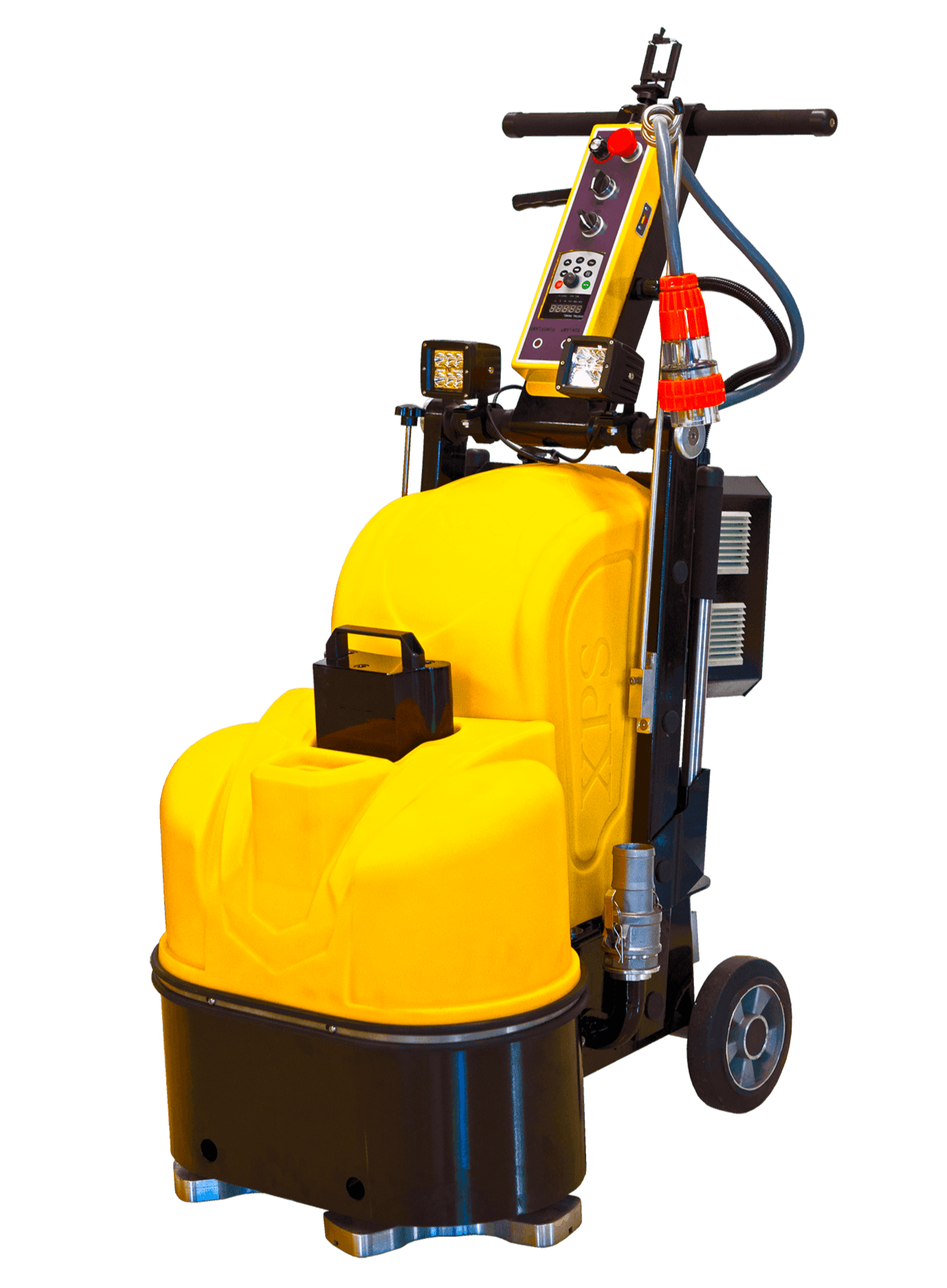 The Genie X550 floor machine is a multi-surface concrete floor grinder, concrete floor polisher, and concrete surface grinder. The Genie X550 Concrete Floor Grinder is a Single Phase 220v that is powerful enough for industrial, commercial, and residential contractors and simple enough for almost anyone to operate and maintain. Xtreme's grinding discs allow for easy and quick handling when changing or assembling tools. With a simple touch, the tools are fitted in custom cuts, and with a light push, they are in place.