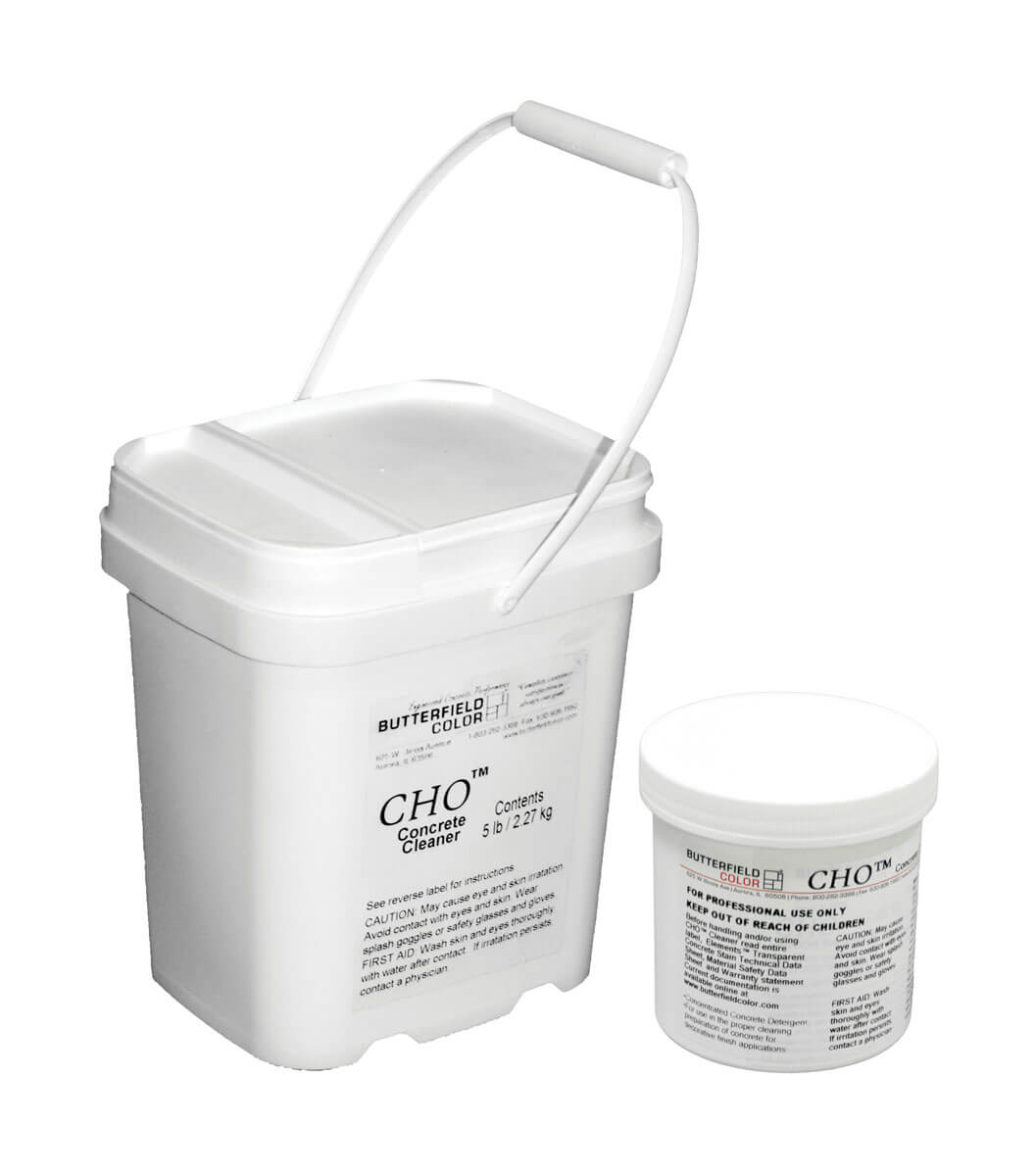 Butterfield CHO Concrete Cleaner
Concentrated Concrete Cleaner
The CHO Concrete Cleaner is very effective at cleaning and preparing concrete prior to staining, sealing, or overlaying. The etched surface allows for greater penetration of topically applied coloring materials and sealers and improves the bonding of cement-like overlays. Butterfield's CHO Concrete Cleaner is a concentrated citric acid-based cleaner that mixes with water. It opens the pores of the concrete and aids in the removal of efflorescence and other organic stains from the surface of the concrete.
Features and Benefits
A citric acid-based concrete cleaning solution
Opens the pores of the concrete surface to ensure proper penetration
Extremely effective efflorescence and stain removal
Before staining with Butterfield Color Elements Concrete Stain, the substrate must be washed
1 Gallon of Solution for Every 100-150 SqFt

SHOP CONTRACTOR DEALS
SAVE ON MACHINES, CONCRETE & EPOXY FLOOR COATINGS!
Xtreme Polishing Systems offers a wide range of materials for surface preparation, concrete floor grinding and polishing machines, decorative concrete, and epoxy resin supplies for all industrial, commercial and residential flooring needs. We provide a full product line of professional concrete and epoxy supplies, flooring equipment, and building materials for projects big and small.